Image Generation Artificial Intelligence Token (IMGNAI) is among the top performing cryptos. In Pooyan Music post, we will discuss the reason for the 50% growth of the artificial intelligence token IMGNAI.
50% growth of artificial intelligence token IMGNAI
One of the strangest cryptocurrencies has risen again in the first quarter of 2023, IMGNAI. In the last seven days, the price of this currency witnessed a significant increase of 53%.
IMGNAI, a leading native cryptocurrency for image production artificial intelligence – an art production protocol powered by artificial intelligence, is among the top coins of the past week. This currency increased by more than 53% in seven days. With this increase, it re-visited an eight-week high above $0.02.
This project allows users to produce amazing works of art by writing a text (prompt) in certain robots. As of this month, the team released bots for Telegram and Discord messengers.
This robot, named Nai, produces images in many styles. From photorealism to classic anime using only simple text commands that can be written even by users with no prior expertise in AI.
The program generates more than 250,000 images daily on its official website. Also, in addition to Telegram and Discord bots, this system has a user-friendly web interface.
IMGNAI was one of the best performers in the March 2023 AI Crypto Rally. Inspired by the popularity of AI-generated images of adult film models, IMGNAI shot up 90% in almost no time.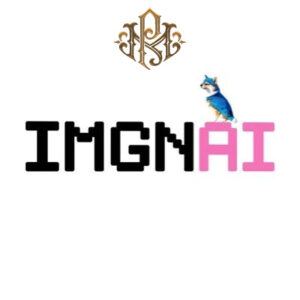 Artificial intelligence cryptocurrencies crossed the $2.5 billion mark
The project has also opened early access to Naifu, a versatile virtual companion. Naifu is trained on a wide variety of datasets. This platform can create "answers" in various simple and complex notifications.
Along with PAAL and IAI, IMGNAI token is one of the three tokens that managed to gain 50% or more in the last seven days. During the 24-hour period, NOISEGPT and ARC also recorded double-digit gains.
As a result, the AI sector has performed well in the last 24 hours. Its total market capitalization rose 0.2 percent, surpassing $2.5 billion on relatively light trading volume on the CEX and DEX.