After the chain index synchronization is finished, the Djed stablecoin is expected to launch.
One of the cryptocurrency industry's more contentious subsectors has been stablecoins. However, this hasn't stopped industry leaders from developing new pegged tokens with solid bases.
This week sees the much-anticipated debut of Djed, the native overcollateralized stablecoin of Cardano. The stablecoin is anticipated to help the $77.2 million Cardano DeFi industry as a whole. It was developed collaboratively by the layer 1 blockchain network COTI and core Input Output Global (IOG) developers.
Launch of Djed
ADA-backed stablecoin would be released on the mainnet after chain index synchronization was finished. According to COTI's blog post, the procedure began more than a week ago and will take around 14 days to finish.
More than 40 Cardano-based decentralized finance applications are anticipated to support Djed at launch. Developers have concurrently created the DjedPay payment software, which enables users to transfer the tokens to shops and enterprises.
After its issue this week, Djed and its Shen token will be listed on two Cardano-based decentralized exchanges (DEX), MuesliSwap and MinSwap. To ensure the stability of Djed, Shen is the reserve token. When ADA holders stake their coins to create the stablecoins, it would profit more, boosting ecosystem liquidity.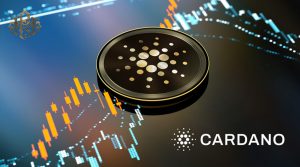 Difference between UST and Djed
Stablecoins' key benefit is its ability to shield users from the volatility of pure-play cryptocurrencies. But the infamous TerraUSD collapse in May of last year proved to be more than just another unsuccessful stablecoin attempt; it also served as a trigger for the disastrous turn of events that occurred later that year.
The first stablecoin protocol whose stability promises are explicitly and mathematically expressed and demonstrated" has been hailed as Djed. The majority of algorithmic stablecoins are undercollaterated. On the other side, Djed is anticipated to preserve stability by always being 400% to 800% overcollateralized.
The contract has enough money to purchase back all of the Djed stablecoins in circulation for $1 worth of the supporting asset, keeping the peg in place, according to information on the contract's official website.
Djed is autonomous in addition to being fully supported and overcollateralized with a high reserve ratio. In contrast, the Terra's network was occasionally shut down and its BTC reserves were manually controlled. Vlad Ovadenko, the community manager for COTI, claims that the operation of Djed does not rely on decisions made by a group of individuals.
Shen will be used as liquidity to maintain the peg price if the price of the former swings and there is a chance that there won't be enough ADA to compensate Djed holders who want to sell their tokens, even if ADA will supply the external collateral. As a result, one ADA equals one DJED at all times.