Hackers have recently developed a new way to hide malicious code in the blockchain. As you know, malicious codes in blockchain can cause great losses to capital owners. You can learn more about the most important concepts in the field of malicious codes in the continuation of this article from the Pooyan Music site.
What are blockchain malicious codes?
Malicious blockchain codes or malware are programs or codes that are created with the aim of destroying, changing or manipulating information in the blockchain network. These codes can be placed directly in the blockchain and make changes in the block chain, or they can perform their operations indirectly through programs or tools connected to the blockchain.
Examples of malicious blockchain code include code that alters the digital signature of a transaction. Codes that anonymously steal user account information and codes that disrupt the functioning of the blockchain network. As you know, blockchain is built on security and transparency.
To prevent malicious codes from entering the blockchain network, security methods such as encryption, digital signature, and verification and verification mechanisms are used. In addition, methods such as behavioral analysis and signature analysis are used to detect and prevent malicious codes.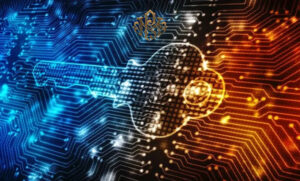 Disadvantages of blockchain malicious codes
Malicious codes can threaten the security of the blockchain network and abuse account information, private keys, and digital signatures. Malicious codes can make changes to the blockchain and change or delete information, which destroys the trust of users and the credibility of the blockchain.
Malicious codes can anonymously steal user account information and abuse them. This can lead to identity theft, property theft, and other crimes related to data theft. Malicious codes can disrupt the performance of the blockchain network and reduce the speed and efficiency of operations.
By using malicious code, nefarious individuals can infiltrate the blockchain system and use it to carry out illegal activities. The use of malicious codes can cause users to lose trust in blockchain and reduce the prosperity and use of this technology.
Hiding malicious code in the blockchain
In fact, hiding malicious codes in blockchain is a big challenge for network security. But by using proper security methods, it is possible to prevent the threats of malicious code in the blockchain. The use of strong cryptographic algorithms, including RSA, ECC and AES, can help malicious codes be encrypted in the blockchain and cannot be read by unauthorized people.
Using digital signatures to verify the identity and authenticity of transactions and blocks can prevent unauthorized changes and hide malicious codes. By performing signature analysis, malicious codes can be identified and removed from the blockchain.
Before implementing the codes in the blockchain, they should be carefully reviewed and checked to ensure that there are no malicious codes. By conducting security tests and identifying weaknesses and vulnerabilities, it is possible to prevent malicious codes from hiding in the blockchain.
Creating a new way to hide malicious code in the blockchain
Cybercriminals have discovered a new way to spread malware to users. This is done by manipulating BNB smart contracts and hiding malware and spreading malicious code. Hackers can update the code and change attack methods at will. The most recent attacks have been in the form of fake browsers.
It asks victims to update their browsers using a fake page and link. The payload contains JavaScript that receives additional code from the attacker's domains. This eventually leads to the complete destruction of the site with fake browser update notifications. This method allows threat actors to modify the attack chain simply by replacing the malicious code with each new blockchain transaction.