Paul Chan, the financial secretary for Hong Kong, stated that the framework for regulating cryptocurrency would be similar to traditional finance.
Who is Paul Chan?
Paul Chan served as both Hong Kong's financial secretary and the Special Administrative Region's secretary for development. He participated in Hong Kong's Legislative Council. He was the former head of the Hong Kong Institute of Certified Public Accountants and a certified public accountant (HKICPA). He earned his BBA and MBA from the Chinese University of Hong Kong, where he also has an adjunct associate professor position. He studied at the Harvard Business School as well.
Hong Kong and Cryptocurrency
For years, Bitcoin and other cryptocurrencies were not considered to be legal currency or securities but rather virtual commodities and Hong Kong government officials have forewarned the public not to invest in cryptocurrencies. The SFC must grant a license and permission for the ICO tokens since they will be controlled as securities under Hong Kong's Securities and Futures Ordinance (SFC).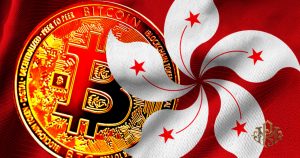 Paul Chan announced that the framework for the government's regulation of cryptocurrencies has been finished and would take effect in June 2023.
On January 9, Chan stated at the POW'ER Web3 Summit that the legal framework required to provide licenses to suppliers of virtual assets had been completed.
"We have recently completed the legislative work for licensing virtual asset service providers and the new measure will come into effect in June."
Chan argues that the government's move to finalize the regulation guideline will provide many businesses looking to locate their headquarters in Hong Kong.
He continued by saying that virtual asset providers will be subject to comparable regulations as traditional financial institutions already are. Exchanges will specifically need to explain how they intend to stop money laundering and enforce investor protection.
Secretary Chan said Hong Kong will continue to support the development of the Web3 industry in the region as it works to position itself as a regional center for cryptocurrency innovation.
Hong Kong becoming pro-crypto
In spite of the Chinese government's aversion to cryptocurrencies, Hong Kong has made steps to distinguish itself as an outlier that encourages crypto innovation. Hong Kong wants cryptocurrency back, claims Arthur Hayes, the former CEO of BitMEX.
Hong Kong revealed plans to regulate NFTs as an investment program earlier in June 2022 after recognizing them as financial assets. The Central Bank Digital Currency (CBDC) project's pilot test was also successfully completed by the government.
The Securities Regulatory Commission also recently authorized the Hong Kong Stock Exchange to launch two exchange-traded funds (ETFs).
Secretary Chan noted that the government is attempting to tokenize its green bonds and put the central bank's digital currency, the eHKD, into cross-border use.