Cardano Founder Reveals Midnight Protocol's Core Mission In this Pooyan Music post, we will introduce Cardano's Midnight protocol.
Introducing Midnight Protocol, Cardano's superpower
Cardano (ADA) recently came out with its newly introduced sidechain, the Midnight Protocol. With its official X social media account, the protocol revealed its main views through Input Output Global (IOG) founder Charles Hoskinson. These are based on three concepts, including freedom of association, freedom of commerce, and freedom of expression, collectively called the ACEs.
During a speech, Hoskinson said Midnight was born to address these concerns by giving stakeholders in the cryptocurrency ecosystem access to the tools they need, while keeping privacy at its core.
  Cardano is one of IOG's latest innovations on a revolutionary path. With Cardano's recent activities, this chain is positioned as one of the most active blockchains in existence. IOG has released other products so far this year. Including the flagship Lace wallet, it introduces the Midnight protocol as an important protocol and showcases the power of its side toolkit.
The Cardano Midnight protocol has been in development since at least last year. But early this month it opened for developers to sign up. The protocol also attracted a lot of attention when the official X account was opened.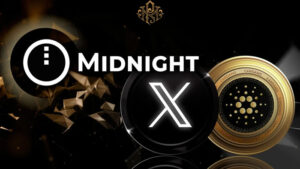 Why has ADA's value remained the same despite Cardano's activity?
Building to fix its flaws Over the past few months, Cardano's development efforts haven't necessarily translated into visible price growth in its parent coin, ADA. In fact, the profitability of Cardano wallets reached an all-time low. Meanwhile, more than 93% of the addresses registered in the protocol are currently at a loss. However, Cardano has been quite active in terms of developer activities. But it is believed that this protocol may remain stable in terms of its development activities. It is assumed that with the passage of time and the increase of applications that can increase the use. The ADA is doomed to eventually gain momentum.