A Hong Kong-based architect was conned out of HK$24 million ($3.1 million) in a cryptocurrency investment scheme involving Tether.
According to the South China Morning Post (SCMP), the 44-year-old lady made pals with a con artist last June who was acting as a fellow Taiwanese architect. He persuaded her to trade Tether on his suggested cryptocurrency trading website after contacting her over WhatsApp and posing as an experienced investor.
The website he picked, nevertheless, was a typical scam operation that deceives people with inflated claims of profitable returns. She made 65 transactions to the phony website between June and January of this year, thinking she was nearly tripling her trading Tether profits at the time.
She was instructed to pay an admin charge when she tried to withdraw her "profits." She refused, only to find that the Bitcoin website had been shut down.
Once she lost communication with the fictitious Taiwanese architect, she concluded the whole thing was a hoax. According to reports, the scammer's bank accounts have been drained of the invested funds.
No arrests have been made thus far, but police are still looking into the matter.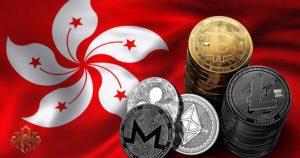 A major hub for cryptocurrency scams is Hong Kong.
From 1,397 recorded incidents in 2021, Hong Kong-based cryptocurrency scams increased by 67% in 2022. Last year, fraudsters made off with about HK$1.7 billion ($216 million) in total.
It appears that number will increase in 2023. It was revealed in February that a woman from Hong Kong lost around $800,000 in cryptocurrency after being tricked into paying for the insurance of a fictitious cat she had received as a gift but had died in route.
Around the same time, a male investment manager lost $1.5 million of his inheritance after falling for a scam artist's pitch to trade cryptocurrency on a shady website. More recently, a similar fraud cost an Italian consultant working in Hong Kong $1.8 million.