These days, the approval of Bitcoin ETF is one of the hot topics in the crypto world. In this Pooyan Music post, we review Novogratz's prediction of Bitcoin ETF approvals this year.
Michael Novogratz, CEO of Galaxy Digital Holdings, believes that tradable cash funds will be approved on the Bitcoin exchange this year. Novogratz cited the recent court ruling and public sentiment as reasons for his prediction.
Bitcoin ETF approval this year
Michael Novogratz, CEO of Galaxy Digital Holdings, is confident that tradable cash funds will be approved on Bitcoin exchanges by the end of this year.
"I think the ETF will be approved," Novogratz said in an interview with CNBC. I think it will happen this year, in 2023."
The pressure to approve a Bitcoin ETF has increased, especially after Grayscale Ventures won in August. So much so that three judges on the US Court of Appeals decided that the Securities and Exchange Commission should reconsider its proposal for a spot bitcoin ETF. However, the SEC has no plans to appeal the ruling. But what decisions will be made in the future is not yet clear.
The CNBC reporter pressed Novogratz for concrete reasons for his prediction. Novogratz also mentioned the recent decision of the court in this regard. He said: "SEC lost in court. The judge said, "The SEC has approved a futures ETF. Now it says it can't accept cash ETFs? Well, this doesn't seem rational at all." said. "This puts the SEC back a step in this case."
If Novogratz's prediction is correct, it certainly bodes well for his company. Because it has partnered with Invesco in a spot bitcoin ETF program.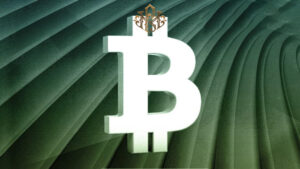 Pressure on SEC chief mounts as lawmakers and financial giants defend Bitcoin ETF
Last month, lawmakers pushed SEC Chairman Gary Gensler to allow bitcoin ETFs in cash after the ruling, arguing that a regulated bitcoin ETF would make access to bitcoins more transparent and secure. Increases investor protection. In addition to Grayscale, top financial companies including BlackRock and Fidelity are also looking to offer Bitcoin ETF products to their clients.
"The American people want this," Novogratz said. BlackRock, the world's largest asset manager, has publicly stated, "We're going to do it."