The collaboration between Siemens and Microsoft to develop technologies based on artificial intelligence is new news in this growing and promising field. German technology company Siemens announced a strategic partnership with Microsoft to introduce a new artificial intelligence (AI)-based assistant called Siemens Industrial Copilot. The partnership, revealed on October 31, aims to promote "human-machine collaboration" and increase productivity in various industrial sectors, including manufacturing, healthcare, transportation, and infrastructure.
Siemens and Microsoft cooperate on technologies based on artificial intelligence
The joint initiative between Siemens and Microsoft represents an important step towards advancing the adoption of artificial intelligence in industrial environments. The companies expressed their commitment to developing additional AI assistants tailored to specialists in these diverse sectors.
The main goal of Siemens and Microsoft cooperation
The main goal of this partnership is to spread the benefits of productive artificial intelligence to industries on a global scale. In the manufacturing industry, they have specific plans to deploy Copilot in sectors such as automotive, consumer packaged goods and machinery.
Notably, Microsoft reported that Siemens Industrial Copilot was already adopted by Schaeffler, a leading German auto manufacturer. This early success demonstrates the applicability and appeal of AI-based solutions in increasing operational efficiency and innovation.
Microsoft Chairman and CEO Satya Nadella shared his vision for the next generation of artificial intelligence, stating that the technology has the potential to dramatically accelerate innovation across the industry. This development aligns with the broader industry trend of using artificial intelligence to optimize processes, reduce costs and create new opportunities for growth.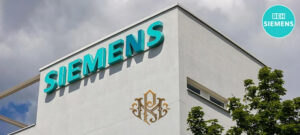 The importance of this cooperation from the point of view of the CEO of Siemens
Roland Bosch, CEO of Siemens, echoed this sentiment, stressing that the Siemens Industrial Copilot has the potential to revolutionize many aspects of how companies design, develop, build and operate. The key to this transformation lies in increasing access to human-machine collaboration. That empowers engineers to accelerate code development, spur innovation, and more effectively address labor shortages.
In the field of artificial intelligence perspective, Siemens' action to introduce artificial intelligence assistants for various industrial sectors emphasizes the increasing relevance of artificial intelligence in efficiency, competition and innovation in industries.
It is worth noting that Siemens faces competition from Bosch, another prominent German manufacturer. which partnered with the Fetch.ai Foundation in February to launch a $100 million grant program to support Web3, AI, and Internet of Things (IoT) development projects. Bosch also actively showcased its innovations in the automotive sector. and cooperates with the European Union and blockchain companies.
Conclusion
The adoption of artificial intelligence has steadily gained momentum in industries around the world. Especially since the emergence of advanced artificial intelligence models such as GPT-4 OpenAI in November 2022. The joint effort of Siemens and Microsoft is set to have a significant impact on how businesses operate and innovate. manufacturing, healthcare, transportation and infrastructure sectors. As AI continues to evolve and integrate into industrial workflows. We can foresee a wave of transformative changes in the way companies design, develop and deliver products and services.