In an effort to promote the use of the metaverse in industrial settings, Microsoft has ceased operations of its Industrial Metaverse Core team.
A story published on Thursday by The Information claims that the IT giant has also let go of roughly 100 workers who were working on the project. According to the story, which cited a source familiar with the situation, the corporation prefers to focus on initiatives that can be completed quickly over those that require more time to produce significant income.
Internally known as "Project Bonsai," the Industrial Metaverse team concentrated on ways to integrate digital and artificial intelligence to enable humans to engage with and improve physical items, assets, locations, processes, and equipment.
In order to create the parts that industrial customers can utilize, the team, which was established in October, collaborated with clients in the energy, health care, and retail financial services sectors, among others.
It is important to note that Coca-Cola and Mercedes-Benz were only two of Microsoft's notable Industrial Metaverse clients. A corporate representative allegedly said:
Microsoft remains committed to the industrial metaverse. We are applying our focus to the areas of the industrial metaverse that matter most to our customers and they will see no change in how they are supported. We look forward to sharing additional information in the future."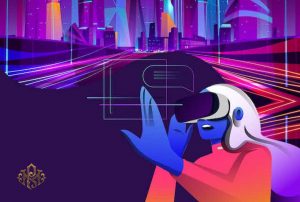 The layoffs are a part of the 10,000 job cuts that CEO Satya Nadella announced earlier this month. The decision was made at a time when Microsoft is dealing with macroeconomic instability, declining growth, a collapse in the global stock market, and increased concerns of a hard economic landing.
Users can interact with computer-generated items, and avatars in the shared, immersive, online metaverse. Major software firms have already expressed interest in creating the metaverse, including Microsoft and Meta Platforms (META).
Microsoft has pledged to continue several of its mixed reality products, such as Microsoft Mesh and the HoloLens 2 headgear, according to Robin Seiler, who is in charge of the company's mixed reality operations.
The guarantees, however, came soon after Microsoft terminated its AltspaceVR meeting solution for avatars and fired the entire team responsible for developing its Mixed Reality Toolkit, which is now a separate open-source project.
Although it is still too early for the metaverse to become a reality, the idea has gained a lot of support in several countries. Florida citizens are the most interested in investigating the metaverse, with 670 searches per 1,000 persons, according to a recent poll.
Notably, Miami and Orlando have recreated their cities in the metaverse using 3D and VR technology.