The former U.S. President Donald Trump's non-fungible token (NFT) digital trading cards have experienced a price increase as daily sales have increased by almost 800%. Sales are soaring as it seems Trump is getting set to be active on Twitter and Facebook, two big social media sites.
Data from CryptoSlam shows that sales of Trump's digital trading cards skyrocketed to $3.5 million per day immediately after their release before sharply declining to less than $30,000 per day less than a month later. Sales volumes had been declining during the decline until the last four days, when they increased by 800%.
According to data, the trade volume for digital collectibles was $34,000 on January 17 and increased by 800% to $306,000 on January 18. The high sales volume appears to have persisted since then. The 24-hour trading volume for NFTs increased by 1,900% at one point when prices increased.
The Polygon ($MATIC) network is a Layer-2 scaling option for Ethereum that offers customers quicker transactions and reduced prices as a parallel blockchain running alongside the main Ethereum network. The NFTs were initially priced at $99 apiece, with a total of 45,000 collectibles being produced.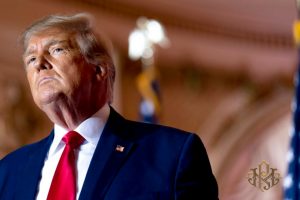 The digital souvenirs show the former American president in a variety of settings, such as a cowboy and a superhero. When they were first offered, they included a chance to win exclusive benefits like entry into a meet-and-greet with him.
These NFTs' floor price, which is the lowest published price of an NFT for a particular project, initially hovered around 0.05 ETH but has now soared to 0.33 ETH.
The increase in sales volumes and pricing appears to be connected to recent rumors that the former American President is preparing to start using Facebook and Twitter soon. When the attack on the U.S. Capitol Building on January 6, Trump was barred from using these platforms. However, he has since been allowed to use Twitter again after Elon Musk bought the microblogging service, and people voted in a poll to support his reinstatement.
Trump's staff has also asked Facebook to reinstate his accounts, according to NBC News, raising the possibility that he may resume his social media activity. Despite the NFTs' widespread criticism as a money-grabbing scheme, their first public offering was quickly sold out, and prices on the secondary market have continued to rise.
Trump has acknowledged that the NFT art pictures are "kind of charming," using this as justification for the collection's introduction.