With a number of partnerships and initiatives, the two largest payment companies, Visa and Mastercard, are accelerating the crypto revolution.
While Mastercard plans to expand its selection of cryptocurrency payment cards by partnering with more crypto companies, Visa is introducing a new tokenized platform.
Mastercard expands crypto card business
To provide payment cards tied to cryptocurrencies, the business has already worked with exchanges including Binance, Nexo, and Gemini.
"We have dozens of partners around the world who offer crypto card programmes, and they continue to expand,"
Mastercard's head of blockchain and cryptocurrencies, Raj Dhamodharan, told Reuters.
The payment network announced the introduction of Mastercard Crypto Credential on Thursday. It will offer a standard and infrastructure for confirming customer and corporate interactions on blockchain networks and Lirium, Bit2Me, Mercado Bitcoin, and Uphold are the partners.
The pilot will concentrate on making transfers possible across corridors in the U.S., the Caribbean, and Latin America. Additionally, Aptos Labs, Ava Labs, Polygon, and Solana are just a few of the public blockchain networks with which Mastercard is working.
The Mastercard Crypto Credential will be made available to developers in each ecosystem with the help of each party.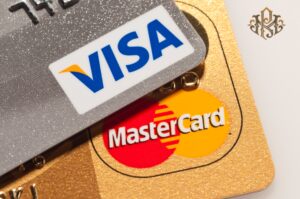 More positive news from Visa for the crypto market
On the other hand, Visa collaborated with Agrotoken, Microsoft, and Sinqia to create a programmable financial platform for small- and medium-sized enterprises and farmers.
By converting Brazilian legal papers into an on-chain tradable NFT, the platform will make use of already-existing financial assets and procedures to enable farmers to tokenize conventional contracts. Real Digital Future (CBDC) and other CBDCs, stablecoins, or tokenized deposits are connected via Visa's Universal Payment Channel (UPC), providing cross-currency compatibility.
Using several interoperable forms of money, the prototype platform may allow a producer of maize, for instance, to develop and auction a contract tokenized in an approved version of the Ethereum blockchain and therefore expand their reach beyond local markets.
The most recent market maneuvers by Visa and Mastercard are encouraging for increased acceptance of cryptocurrencies. In recent months, banks and accountants have grown cautious when dealing with the cryptocurrency industry.
The company that audited Binance, Mazars, announced its breakup with the business in December. Following a turbulent 2022, banks have most definitely not embraced the idea of adopting cryptocurrencies in recent months.