Binance Deactivates Visa Europe Debit Card in December In a recent announcement, cryptocurrency exchange giant Binance revealed that it will discontinue Visa debit card services in the European Economic Area (EEA) from December 20. However, it is important to note that Binance accounts themselves will not be affected by this change.
Binance Deactivates Visa Europe Debit Card in December
Debit card services
The decision to close the Binance Visa debit card service in the European Economic Area was made as a result of the decision of the card issuer, Finansinės paslaugos "Contis" to stop issuing these cards. Contis, an electronic money institution and foreign exchange operator based in Lithuania, is owned by the German banking-as-a-service platform Solaris Group, which operates in 30 European countries.
Binance debit card
The Binance Visa debit card served as a bridge between the world of digital currencies and everyday transactions. It allows users to convert their cryptocurrencies held in their Binance accounts into local fiat currencies, allowing them to shop both in physical stores and online. The EEA includes all 27 member states of the European Union, plus Iceland, Liechtenstein and Norway.
Binance Visa debit card was first introduced in September 2020 in the European Economic Area. At the time, Binance had ambitious plans to expand its card services to Russia and even the United States. However, the recent decision to discontinue the service highlights the changing landscape in the cryptocurrency industry, especially in Europe.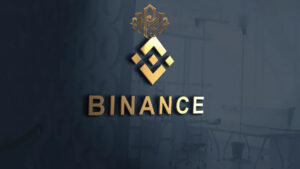 Binance spokesperson's statement about debit card
In a statement to Cointelegraph, a Binance spokesperson explained: "Although Binance users from around the world enjoy using the Binance Visa Debit Card to make daily payments with crypto-assets, only about 1% of our users are affected. change." This shows that while this decision is important, it affects a relatively small percentage of Binance's global user base.
This development adds to a series of challenges that Binance has faced in recent months. Just one day before the announcement of Visa card service restrictions, the exchange reinstated Euro deposits and withdrawals in the European Economic Area. These services were temporarily unavailable after payment processor Paysafe terminated its partnership with Binance.
Additionally, Binance is still not accepting new users in the UK due to the loss of a third-party service provider, underscoring the regulatory hurdles cryptocurrency exchanges are currently facing.
Binance problems
It's worth noting that Binance's problems aren't limited to the EEA. Binance.US suspended US dollar deposits in June and issued a warning. that withdrawals will also be suspended. To address this issue, the exchange partnered with MoonPay to enable US users to purchase Tether (USDT) on the platform. In addition, it recently announced that US customers can withdraw dollars from their accounts by converting fiat to a stablecoin.
These developments are part of a broader trend of increased regulatory oversight in the cryptocurrency industry. MasterCard also ended its partnership with Binance in Latin American countries such as Argentina, Brazil, Colombia and Bahrain in September. Regulatory concerns were cited as a potential reason for the split.
Result
In the ever-evolving world of digital currencies and blockchain technology, regulatory dynamics continue to play an important role in shaping the future of exchanges and financial services. The restriction of Binance Visa debit card service in the EEA is another testament to the importance of nimbleness and adaptability in this rapidly changing landscape.