In a sudden and unexpected event, SEC dropped the lawsuit against Ripple. In this Pooyan Music crypto report, we will review the latest news about it.
Summary
In an unexpected move, the SEC has backed away from a high-profile lawsuit over the cryptocurrency XRP.
The agency agreed to drop charges against Ripple Labs executives after losing part of its case against the company.
SEC dropped the lawsuit against Ripple
SEC announced Thursday that it is dropping its complaint against two cryptocurrency executives who oversaw the $1.5 billion sale of a digital coin called XRP. With this action, the digital currency industry achieved a significant success.
The dismissal of civil claims against Brad Garlinghouse and Chris Larsen, who were sued for helping sell Ripple Labs, is likely to encourage the cryptocurrency defendants to fight regulators in court. However, the SEC's withdrawal from the case preserves its resources for larger lawsuits it has filed against cryptocurrency giants.
The SEC filed a lawsuit against Ripple, Garlinghouse and Larsen in December 2020, when XRP was the third largest cryptocurrency by market capitalization. The SEC complaint was the cornerstone of the agency's high-profile campaign to regulate cryptocurrencies through enforcement action. The SEC disclosed the move to drop its case against the executives in a filing in Manhattan federal court.
Crypto companies say they can't easily follow Wall Street-style regulations. For this reason, they have mainly opposed the SEC's approach. Because of this, many digital currency companies have paid large fines to counter SEC allegations of illegal securities sales. But Ripple was an exception. Garlinghouse and Larsen thought they could beat the government in court.
The cost of paying high-priced lawyers to fight regulators encourages many companies to settle. But Ripple and the two executives had the means and motivations to fight. Garlinghouse earned $150 million and Larsen $450 million from selling XRP.
Since the complaint against Ripple, the SEC has also filed enforcement actions against exchanges Coinbase and Binance. These lawsuits are, of course, more complicated than the case against Ripple.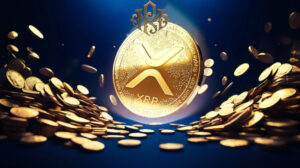 The story of the court in July and Judge Torres' verdict
Ripple's liability and some claims against Garlinghouse and Larsen were settled in July. At the time, U.S. District Judge Annalisa Torres in Manhattan granted part of the defendants' motion to dismiss the case. Torres agreed with Ripple's argument that roughly half of XRP sales do not violate investor protection laws.
Torres also partially ruled for the SEC, finding that $728 million in Ripple's sales constituted illegal securities sales. Ripple still faces a hearing from Torres on how much it should pay to settle the liability. But only some of the claims against Garlinghouse, who is Ripple's chief executive, and Ripple's founder Larsen, were not affected by the Torres ruling. These charges were supposed to be examined in court next year.
Matt Solomon, a partner at Cleary Gottlieb-Stein & Hamilton LLP who represented Garlinghouse, said: "We have always believed that this case was without merit. The SEC compounded its wrongdoing by targeting Broad personally, who had done nothing wrong. Faced with the prospect of having to prove its remaining claim against Broad in court, the agency was right to let it go.
SEC v. Ripple, a bad mistake
Larsen's attorney, Martin Flumenbaum, said the SEC filing shows the civil charges were wrong in the first place.
Some securities lawyers and consumer protection law advocates criticized Judge Torres' decision. According to his reasoning, small investors using exchanges to buy XRP were not eligible for SEC oversight. But the bigger investors who bought XRP directly from Ripple should be blamed.
The SEC filed an early appeal of the Torres decision. But he refused to give approval for an immediate review of his decision by a higher court. Torres defended its ruling, saying it correctly applied the test to determine whether XRP is a security.
The SEC could file another appeal of Torres' decision after Torres ruled on penalties Ripple must pay for its $728 million sale to institutional investors.
Garlinghouse said in an interview: Ripple is not going to repay the entire $728 million. Many of these sales were to overseas buyers that the SEC cannot claim. Other sales were to sophisticated American investors. And these transactions don't have to be filed with the SEC under long-standing statutory exemptions.
Garlinghouse said it could have settled the SEC investigation three years ago for less money than it cost Ripple to defend itself. He said the money was worth spending "for the industry".